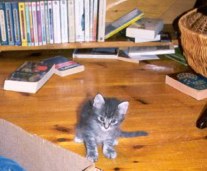 Julius as a kitten loved books!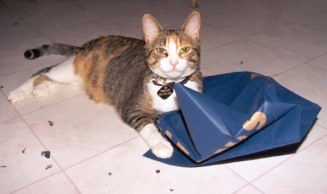 Emily was one of the last shoppers at Eaton's!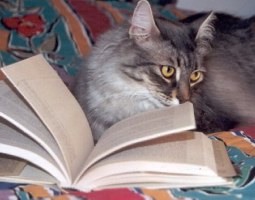 As you can see Julius is no longer a kitten. He now reads the books.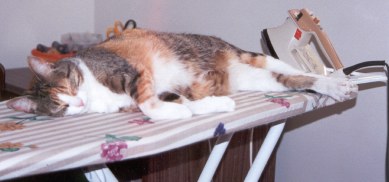 Emily is just wiped after her ironing chores!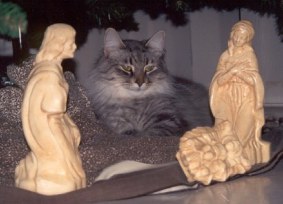 Julius at Noel!
Le chat de Jacqueline!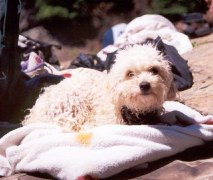 Mousse! Everyone loved Mousse!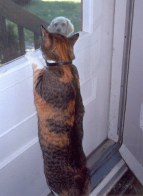 Sarah et Emily (Sarah never did get in the chalet)
Le lapin!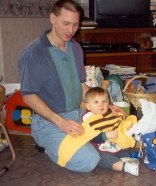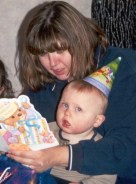 First birthday parties for the boys!
James (in 1997) with his dad, Paul; Thomas (in 2001) with his mom, Jenn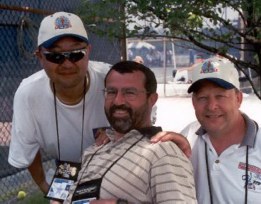 Our heroes at the 2001 World Police & Fire Games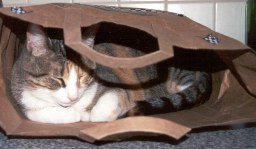 As you can see, Emily was exhausted from shopping
and needed a rest, tout de suite!
If you look close, you can see the butterfly resting on Jacques' sunglasses.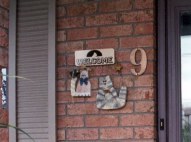 All felines are welcome!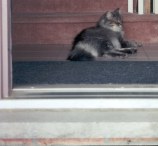 This is our front door wide open. And there is Julius inside.
This guy know how to keep his owners happy.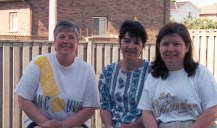 The Three Musketeers!! We are all pet owners.
Only one of these three is a pet owner. Hint: He's wearing the colour red.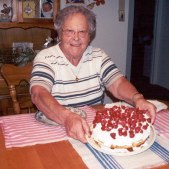 Strawberry Shortcake chez Marie-Ange!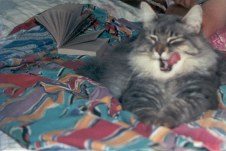 He just keeps reading! Of course, after a few pages he needs a little shuteye.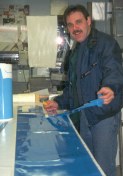 Frank is hard at work weeding!
If you lived in the '60s, this is not the same type of weed.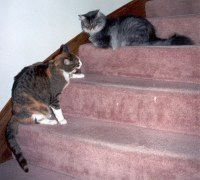 Last time Emily told Julius to stay off the stairs.
This time there is no time for words. She goes straight to hissing.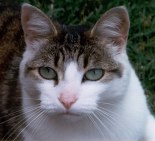 Lucky and Buster share the same household.
They let their owners take care of them.