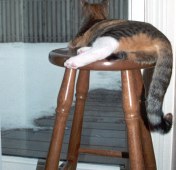 Emily enjoying the snow from inside!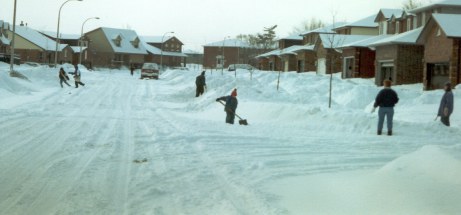 A typical winter scene in some parts of Canada.
Emily loves the outdoors all year around!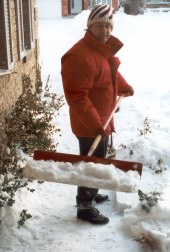 Guess who? Not only can he cook, but, shovel too!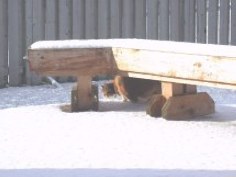 Emily exploring!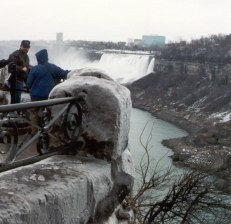 Niagara Falls en hiver!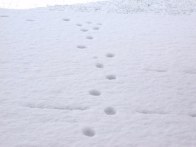 These are not Julius' paws!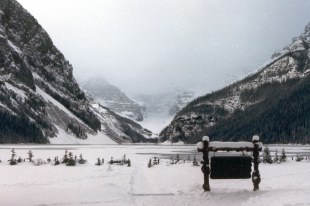 Lake Louise, Alberta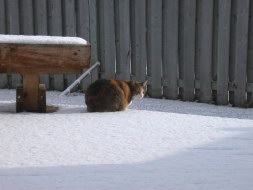 Emily getting a reprieve from Julius!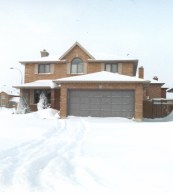 Winter at its' prime!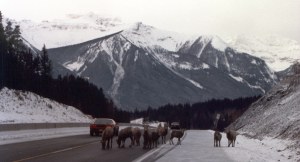 Goats block the highway near Banff, Alberta.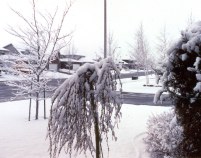 A winter scene!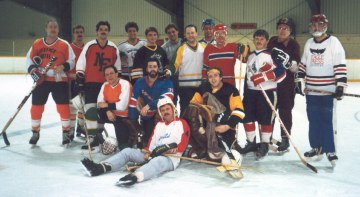 Just a bunch of oldtimers pretending!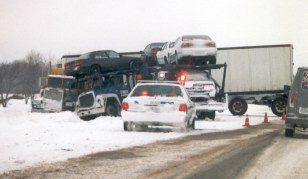 Back in '93!